Welcome to our Tryout days
Saturday 28/1
At Drabanten, Bangårdsgatan 13, Bottenvåningen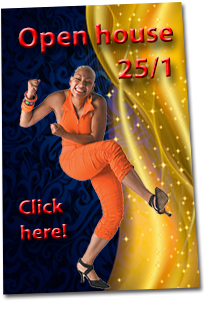 Try our classes for free at our try out days. This is a good opportunity to learn more about the different dances and to see which dances you like the most!

Everybody is Welcome!

Covid-19
Please stay home if you are not feeling healthy. Wash your hands between the classes.

Location:
Drabanten, Bangårdsg. 13 (near the train station).